Pay Annual Dues Using Grandview

Once you have registered on Grand View, paying your dues is easy and secure. Not only that, but even though the Secretary will still need to send you your dues card, Grand View has a "digital dues card", which is recognized in the Grand Lodge of Utah as a valid form of Masonic Information as of the 2021 Annual Communication.
You must have a PayPal account in order to use this payment method in Grand View. If you would prefer to pay using a credit or debit card, then you should use the PayPal guest checkout option from the Annual Dues page.
Steps for Paying Annual Dues Using Grand View
Step 1 – Login to Grand View
Step 2 – You will see the home page upon logging in. A banner at the top will notify you that you have an outstanding balance for dues. Additionally, you can print the dues notice from the Print Dues Notice button if you prefer to submit your payment by check. At the bottom of the Home page, you will see buttons with the Utah Lodges you are a member of. In this example, click on Twin Peaks No. 32 to pay your dues online.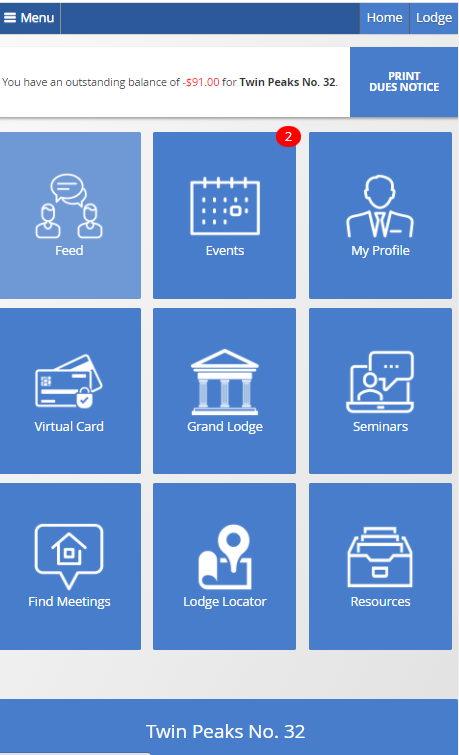 Step 3 – With the Twin Peaks No. 32 page open, you will see, right at the top, a notice that you have an outstanding balance. The amount will depend on whether you are in arrears for more thane one year. You will also notice the text "Click Here to pay with PayPal!" Also note that if you do opt to pay online, that a small convenience fee will be added to the transaction. For illustration, proceed to pay using the "Click Here to pay with PayPal!" link.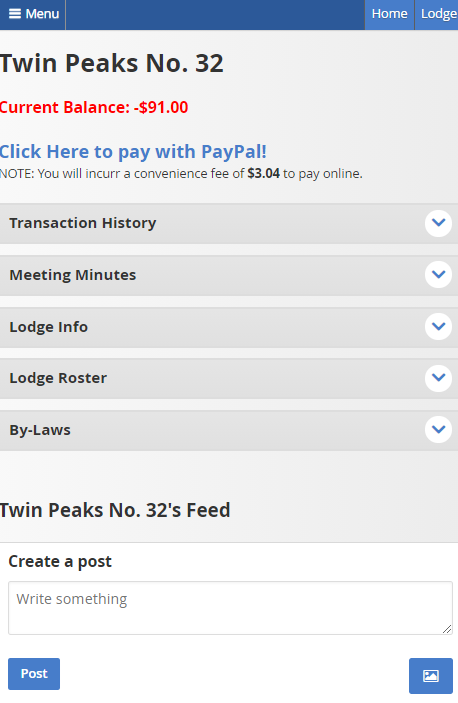 Step 4 – The next image shows that you are going to submit the full amount using PayPal. Click "Send" to proceed to go to the Order Review page. You will be required to Login with an existing account, or to create a new account if you would like to use PayPal for future payments.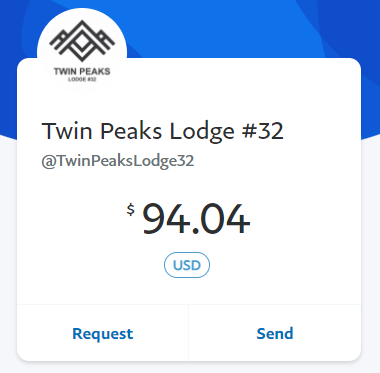 Step 5 – This next image shows the Order Review page. I have obscured the address and account information. To submit the payment, click Send Payment Now button at the bottom of the page. Or, you can choose to cancel the payment by clicking the "Cancel" link at the bottom.